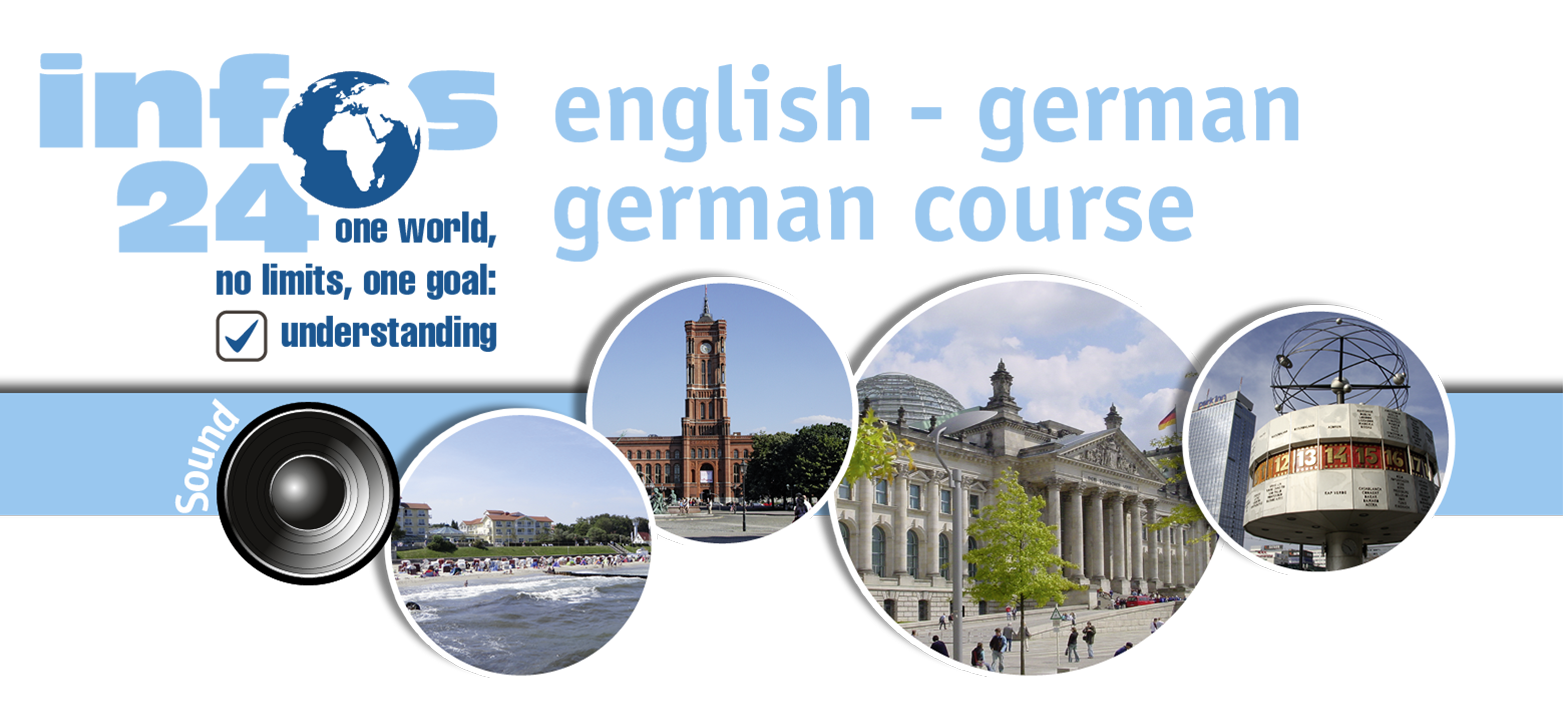 6.1 Articles in Basic Form (Nominative)
Now you can ask why there is the limitation of "basic form", why not just giving them to you. Well, the answer is simple: there is more than one form (we discussed this issue in connection with the pronouns (
chapter 4.2
). The German language does have the forms of direct (Accusative), indirect object (Dative) and the possessive object (Genitive) which you'll find is also important in relation to the articles.
Later on we will have a look at the complete German declination. For now the basic forms in masculine, feminine and neutral version should be enough. Especially as there are only a few rules and a lot of not very logic definitions. The tomato is feminine (die Tomate), the baby is neutral (das Baby) and a girl is neutral (das Mädchen), too. But again there is only one way to get behind the "secrets of German grammar" - step by step.
singular
masculine
 der
Mann
Hut
Kühlschrank
 the
man
hat
refridgerator
feminine
 die
Frau
Tasse
Straße
 the
woman
cup
street
neutral
 das
Kind
Auto
Fenster
 the
child
car
window
plural
masculine
 die
Männer
Hüte
Kühlschränke
 the
men
hats
refridgerator
feminine
 die
Frauen
Tassen
Straßen
 the
women
cups
streets
neutral
 die
Kinder
Autos
Fenster
 the
children
cars
windows

Ok, here you see that there are three definite articles der (masculine), die (feminine), das (neutral).

| | | | |
| --- | --- | --- | --- |
| Mann | man | Männer | men |
| Frau | woman | Frauen | women |
| Kind | child | Kinder | children |
| Kühlschrank | refridgerator | Kühlschränke | refridgerators |
| Straße | street | Straßen | streets |
| Tasse | cup | Tassen | cups |

The way the plural is formed seems to be quite irregular. We'll have a look at it a bit later in formation of plural.

Now we already can form little phrases.